BERNARD-MASSARD
Crémant de Luxembourg "Cuvée Prestige 100 ans"
MOSELLE-LUXEMBOURGEOISE, luxembourg
Type

crémant de luxembourg
raw

Conservation

3 years

Grape varieties

chardonnay, pinot noir

Temperature

4 to 8 °C

Wine style

Lemon
Yellow blossoms
Pears
Rich and delicate

Food pairing

Aperitif
Dessert
Vegetarian dish
Fish and shellfish
A word from the sommelier
The 100 years Prestige Cuvée is a limited, high-quality edition to some 3,000 bottles.
A well-structured crémant. Rich and delicate aromas of yellow flowers, captivating ripe pear, red berries, and candied lemon unfold in the nose. The palate is voluminous, racy with a very nice vinous texture and underlined by lemony quince notes. A fine, almost creamy bubble. The finish is long with a pleasant and persistent freshness.
This top-of-the-range cuvée can be enjoyed as an aperitif and can perfectly accompany a light starter thanks to its vinosity.
The 100 years Prestige Cuvée is single packaged in an exclusive box.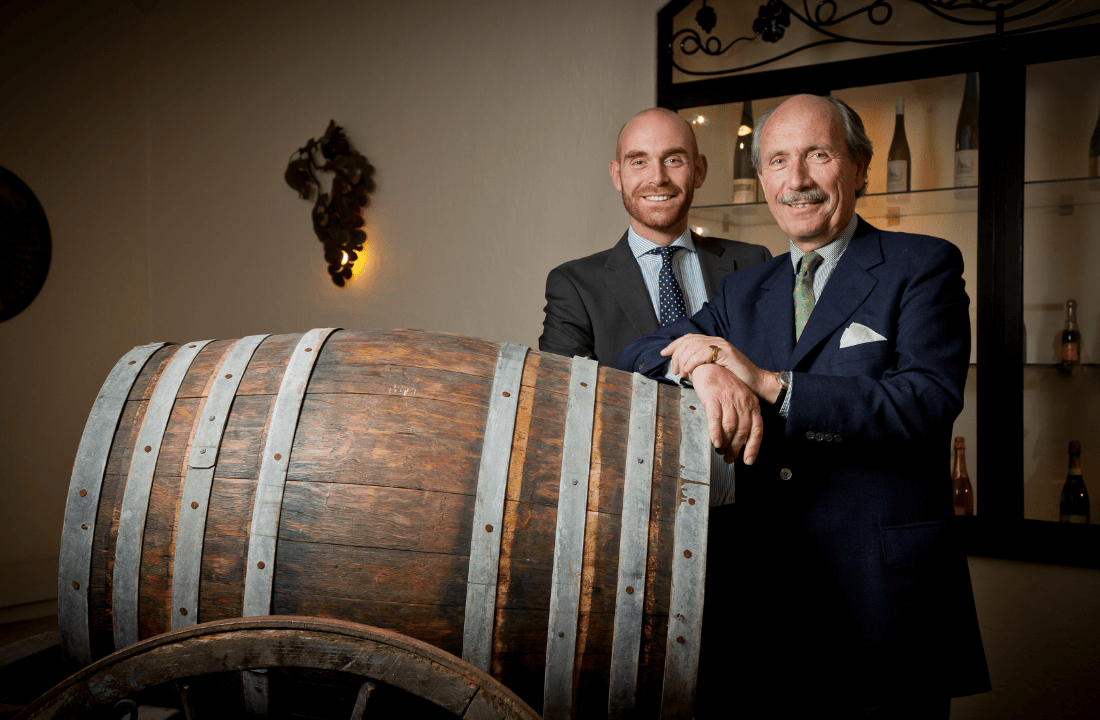 THE PRODUCER
A rich history started by one man's vision: Bernard-Massard's wines owe their reputation to the visionary Jean Bernard-Massard. This young and brilliant oenologist made his first wines in the Champagne region where he worked as a cellar master. Back in Luxembourg in 1921, he was driven by the idea to cultivate the soils along the Moselle river, an enormous wine potential which had not yet been fully exploited. To fulfil his dream, Jean Bernard-Massard surrounded himself with some wine enthusiastic friends and could count on the entrepreneurial vision of Bernard Clasen, a lawyer born in the Moselle region. Together they founded what would become the main private wine producer of Luxembourg in the coming decades.